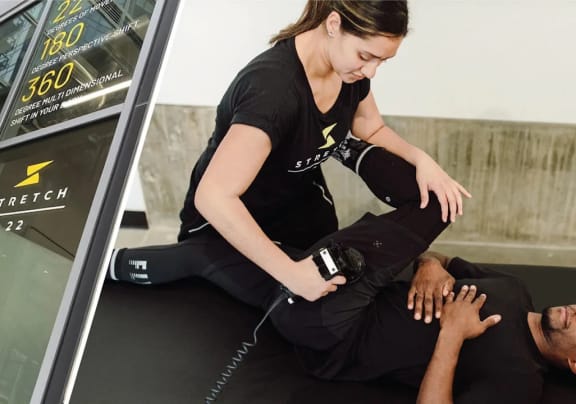 Stretch 22 is a one-on-one assisted stretching studio utilizing PNF techniques and vibracussor technology to help you increase flexibility, increase mobility, decrease recovery time, prevent injury, and reduce stress. We want you to move better, feel better, and be better!
Needing some stress relief?
Our doors are open, our masks are on,
and we're serving up our signature good vibes!
Come say hey and ask about our first-time discount for neighbors!